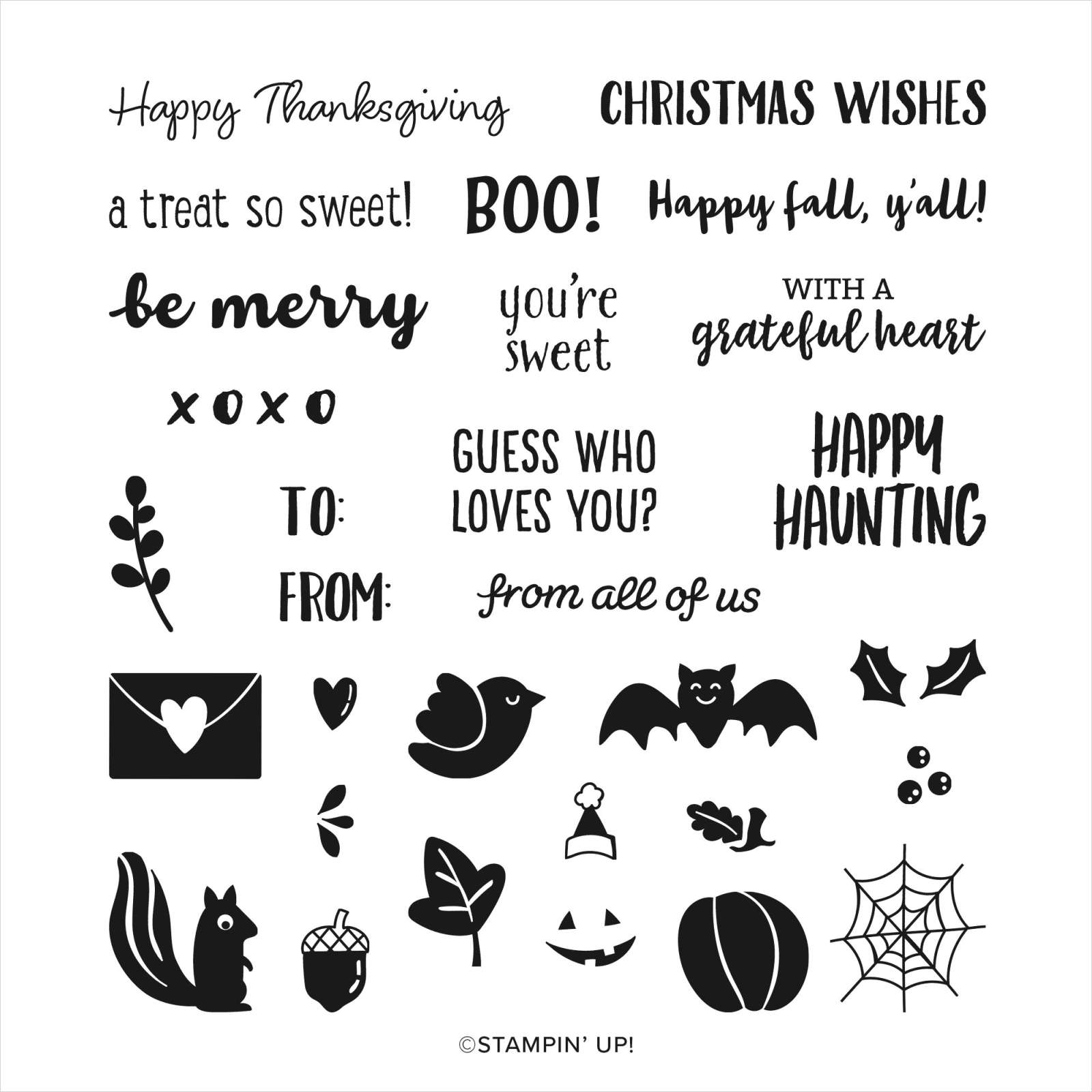 Date & Time:

November 15, 2020  

|

   11:00 AM  -  03:00 PM

Eastern Time (US & Canada)

Location

The comfort of your own home!
Stampin' Bingo
It's time for another Stampin' Bingo! WooHoo!
Come join me for an afternoon of fun! We will play Bingo for awesome prizes and stamp 4 fun cards and envelopes. The cost of this event is $30.

You can use a greeting set you already have or opt to add on the Banner Year stamp set for an additional $19 (see photo). I will email the ink colors ahead of time, but you can always use a black ink pad for the projects. You will need a clear block and adhesive to complete the Make & Takes.
The 6th game of Bingo is our Grand Prize game. Each person will get one Bingo card for this game, and you can purchase additional Bingo cards for $5 each. All of the money from the extra Bingo cards will be added to the Grand Prize. The Grand Prize is going to be awesome – you won't want to miss it!
The value of the prizes will increase as we get more people to play, so share with your crafty friends. All are welcome to participate! The prizes for Games 1-5 will start at $30, and the Grand Prize will start at $50. These prize amounts are based on 10 Bingo players, so let's get lots of people to participate so these prize amounts go through the roof!
The registration deadline is November 1, and all kits will available for porch pickup or be mailed to you by November 6 . So, let's have some fun stamping together via Zoom! (If you have never used Zoom before, please let me know. I will invite you to a call to get you acquainted with it before November 15.)
(The Ravens are playing the Sunday night game, so no worries about missing the game.)