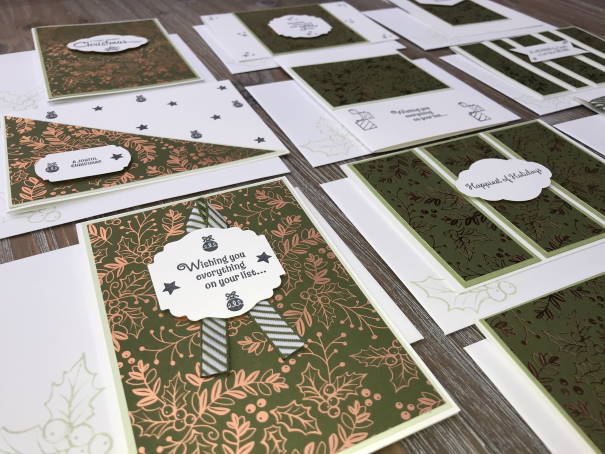 Date & Time:

October 31, 2020  

|

   12:30  -  17:00

Amsterdam

Location

Toko de Louw is Stampin'

Address

Kleefkruidstraat 58 te Amsterdam
Created By:
Maike de Louw
Workshop Jingle all the way part2
Onder het genot van een hapje, drankje en heerlijke kerstmuziek maken we met diverse stempelsets 3 kaarten. We gebruiken tevens het mooie designpapier uit de najaarscatalogus. Er is ruimte voor maximaal 5 personen.

Kosten 27,50. Dit is inclusief TWEE pakken designpapier uit de najaarscatalogus OF één stempelset uit de hieronder aangegeven selectie, lunch en alle materialen voor de kaarten.

Designpapier keuze uit de volgende sets: Heartwarming Hugs, Poinsettia Place, Tis the Season, Toile Tidings, Trimming the Town, Snowflake Splendor en Plaid Tidings. (Voorbeelden: zie toegevoegde afbeeldingen.)
Stempelsets keuze uit de volgende sets: Gnome for the Holidays, Merry Moose, Snow Wonder, Flight of Fancy, Have a Hoot, Warm & Toasty, Freezin Fun, Don't stop Believin of Christmas Gleaming

Verzoek: neem je eigen trimmer mee.