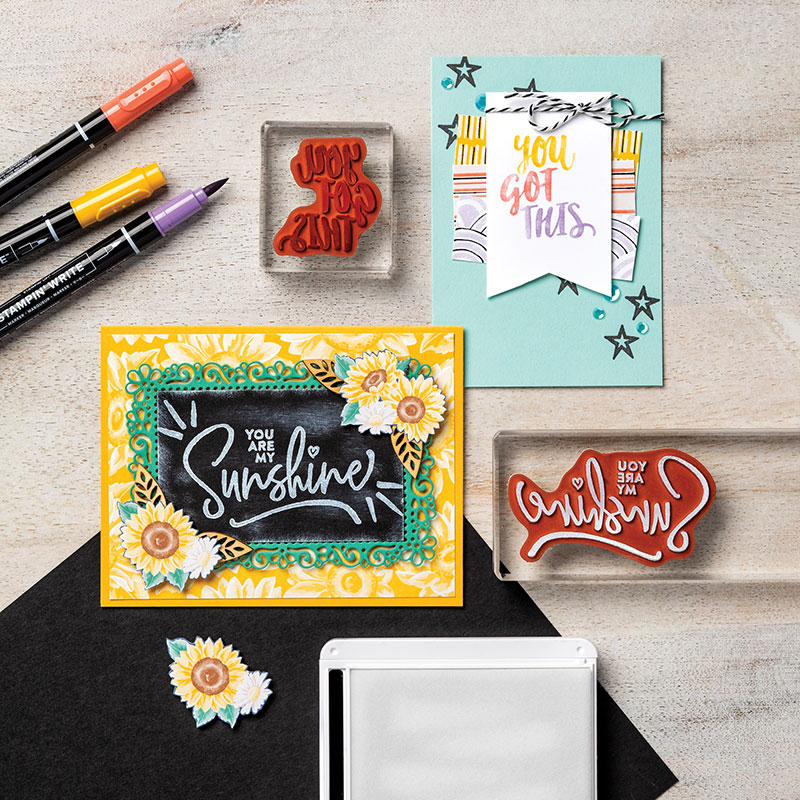 Date & Time:

August 28, 2020  

|

   01:00 PM  -  03:00 PM

Location

Comfort of your own home

Address

Rick's Zoom Classroom
Rick's Monthly Crafty Corner Card Class
Date: August 28, 2020
Time: 1:00 pm – 3:00 pm CST
Location: Comfort of Your Home
RSVP & Payment Due: August 14, 2020
Cost: $25.00 or FREE with Qualifying Order of $35.00 (Before Taxes & Shipping)
Details:
I would love for you to make cards with me! Join me for this month's Crafty Corner Monthly Card Class. This month we are making four cards using the Ridiculously Awesome Stamp set. The Ridiculously Awesome Stamp Set was inspired by Million Dollar Achiever Ronda Wade and designed by Sean Douglas (husband of Stampin' Up!'s CEO Sara Douglas).
The Ridiculously Awesome Stamp Set allows you to create bold statements on your projects. The large sentiments are sized for greeting cards to encourage loved ones. You can add the Ridiculously Awesome Stamp Set to your order or use something you may already own.
Cost of the class is $25.00 or Free with Qualifying order of $35.00 before taxes and shipping. This is an online class held in my ZOOM Classroom. Deadline to get the class is August 14, 2020.
Starting on August 15, 2020 I will start prepping all the cardstock for everyone that has reserved a spot or qualified for the class based on your orders. Then I will package all the precut supplies to send to you before the class date by USPS mail.
You will need your own stamp set, inks, and basic stamping tools. I have created four fun easily recreatable designs perfect for the long hot days of Summer. I have a suggested order here for the class to help you get the class for free.
If you would just like to pay for the class without ordering anything you may do so by emailing me here and I will send you the link to pay. If you decided to order during the class, I will apply your class fee towards your order that day. You will then just pay the difference.