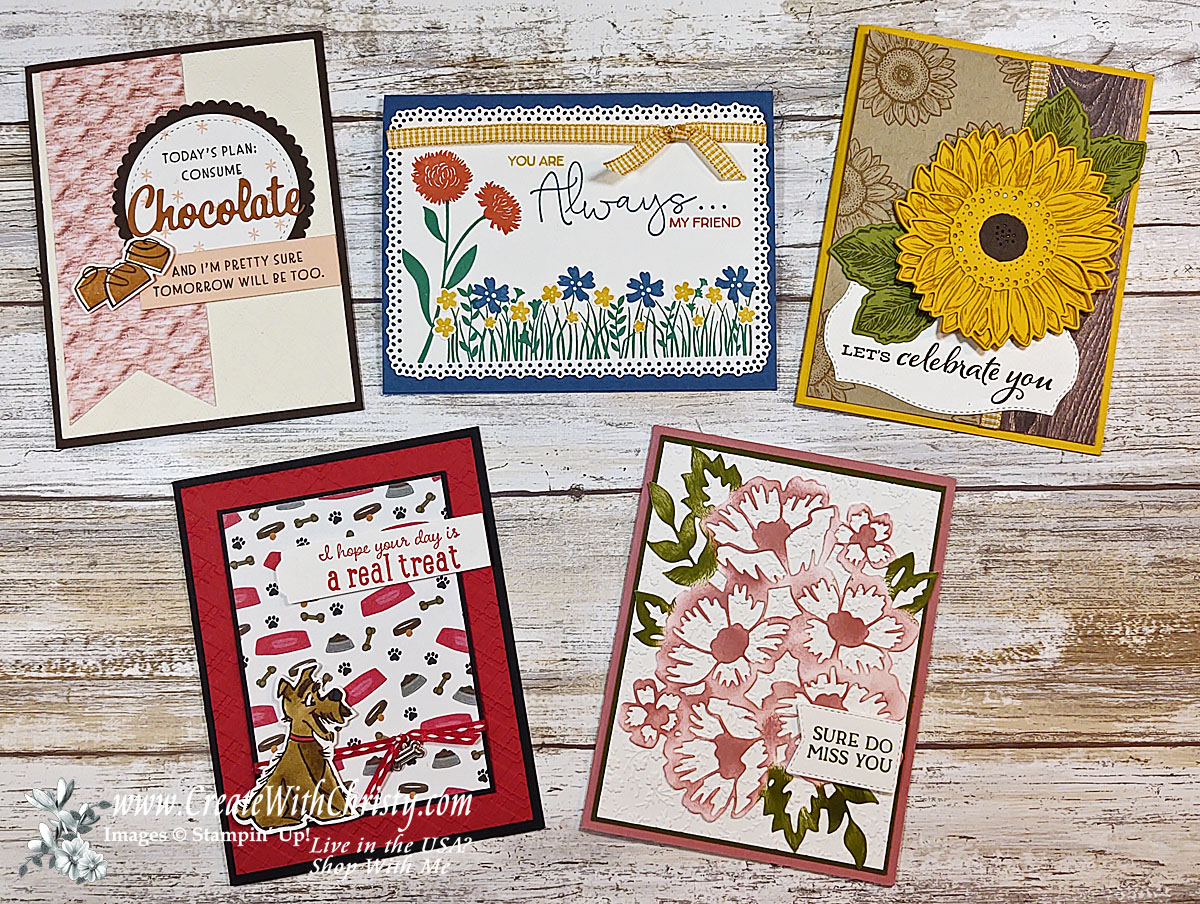 Date & Time:

July 16, 2020  

|

   02:00 PM  -  04:30 PM
July Stamp Camp - Afternoon Session
It's time to start stamping at my house again!

Come make the 5 cards pictured. I'll supply everything you need to make the cards. As always, envelopes are included.

New Safety Precautions:
1. Hand Sanitzer and Clorox Wipes Will be Out for everyone to use between cards.
2. The maximum that can attend each session is 5.
3. Only 1 person to work on a card at a time (social distancing)

If things stay good here in Indiana, then we'll go back to 8 per session like before in August.

Fee for the came is $20

Want to come to the camp FREE?

Place at least a $60 order (before shipping & tax) at my online store (click "Shop Now" at the top of the website's home page) before the event, or give your order to me at the event, and you'll get to attend FREE.

When placing your order at my online store, you MUST use Host Code TRAWC7EW*. The Host Code needs to be entered into the host box located in the bottom, left corner of the shopping bag screen. Make sure to click "Apply" to enter it. If you don't use the host code, you'll still need to pay the camp fee.

Note: Orders placed online will be shipped directly to you. Orders placed at the event will be shipped to me, and you'll have to pick it up after it arrives.

LAST DAY TO SIGN-UP IS TUESDAY, JULT 14, 2020.
Click the "Going" button below to sign-up. Hurry...seats will probably fill up quickly!