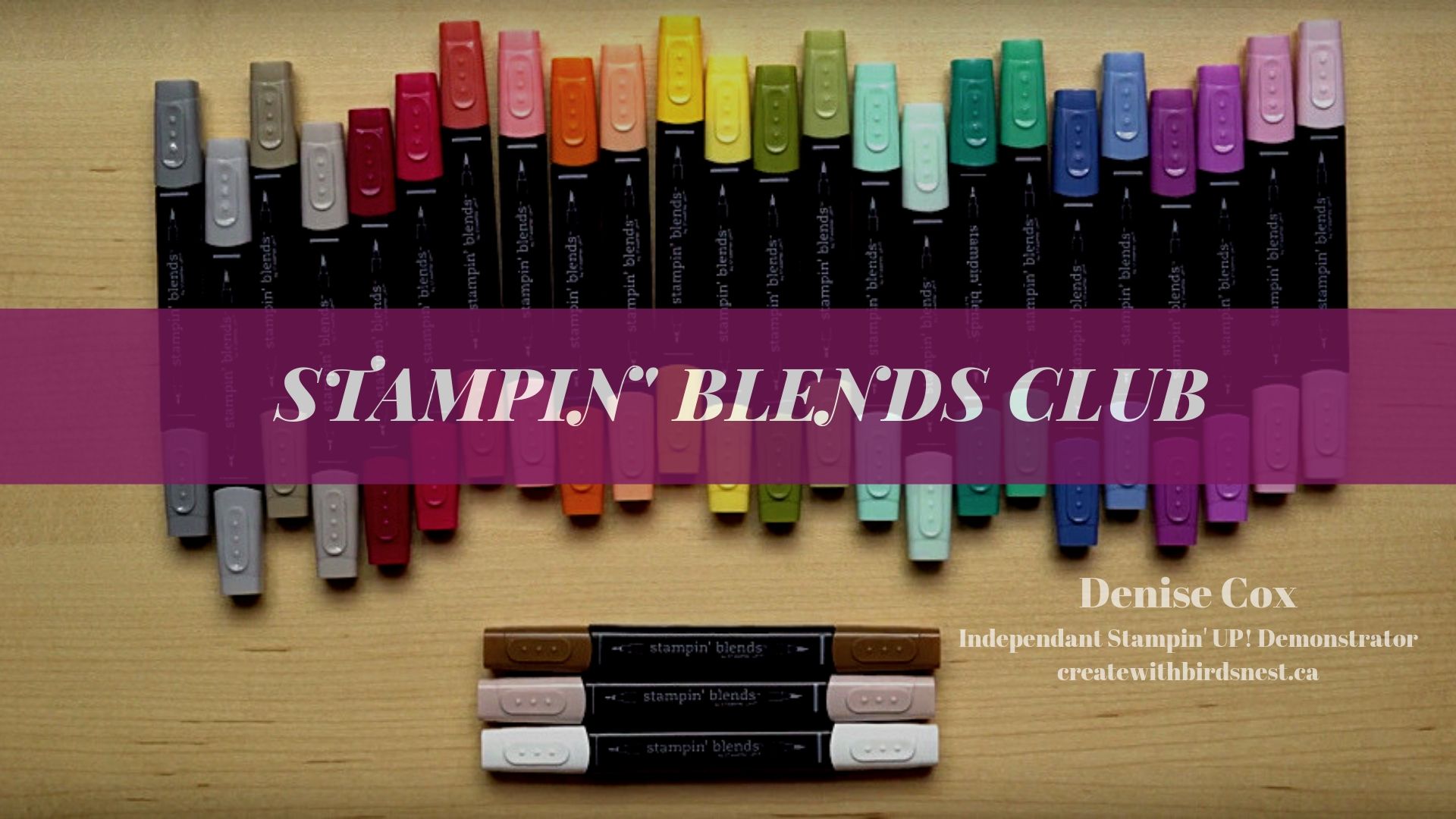 Date & Time:

December 16, 2019  

|

   07:00 PM  -  09:00 PM

Pacific Time (US & Canada)
Stampin' Blends Club
If you love to colour or would like to give it a try this club is for you!! The perfect way to build your Stampin' blends collection without putting all of the money out at once.

Here is how this Stampin' Blends club will work:
* 8 members are required
* Club will run monthly for 8 months
* Each member will take a turn at being the hostess for the month - receiving the hostess Stampin' Rewards of $28.80 in free product ( 5 markers perhaps!!)
* The monthly cost of the club is $45 and when we meet you will have 3 sets (6 markers in total) waiting for you which we will use in making our project(s) that month.
* If you are the hostess I will contact you when putting in the order to see what you would like with your hostess credits... they will also be waiting for you.
* At the end of the club you will have 24 sets of markers (48 in total) and be well on your way to having the entire collection.

This club is full, however if you are interested please contact me and I will add you to the list for the next one.