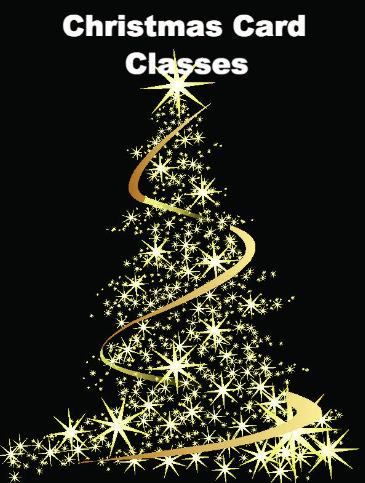 Date & Time:

September 19, 2019  

|

   06:00PM  -  08:00PM
Christmas Card Class
Join me for the 2019 Christmas Card Classes! Your choice - Wednesday evening, Thursday evening, or Saturday morning. Class size is limited so sign up for YOUR class choice! Cost is just $20 for 8 cards (4 designs, 2 of each design) and envelopes OR FREE with a $30 purchase placed during the class! TO GO KITS AVAILABLE! RSVP 48 hours prior to class date.
2019 Class Dates:
September 19, 6p-8p OR September 21, 10a-12p
October 16 or 17, 6p-8p, OR October 19, 10a-12p
November 20 or 21, 6p-8p OR November 23, 10a-12p
December 11 or 12, 6p-8p OR December 14, 10a-12p
Gift Certificates available for class fees.