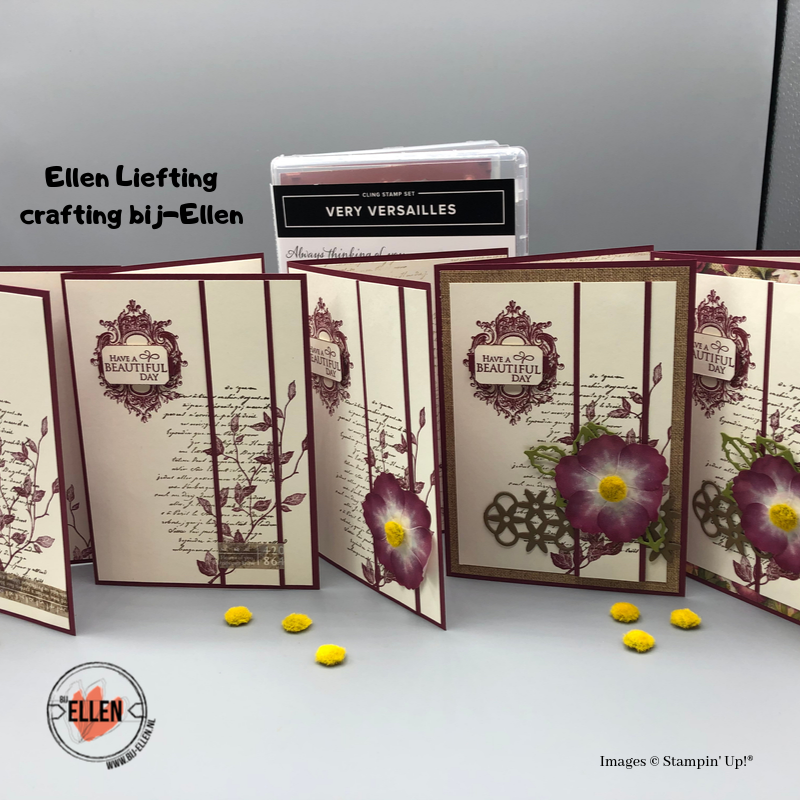 Date & Time:

October 24, 2019   All Day

Location

Atelier bij-Ellen, Rinnegom

Address

Herenweg 91, 1935 AH Egmond Binnen
Created By:
Ellen Liefting
Kaartenbuffet, open jij het buffet?
Kaartenbuffet.
Wist jij dat heel veel "grootmeesters" zijn begonnen met het naschilderen van werk van anderen? Is best goed gekomen met ze.
Soms is het gewoon heerlijk om dingen na te maken. Niks geen moeilijke dingen, niet te veel nadenken. En wel met mooie originele kaarten naar huis toe gaan. Spreekt dit je aan? Doe dan mee met een kaartenbuffet.
Bij mij in het atelier
Of je stelt zelf een groepje samen en jullie komen naar mij toe.
Of je nodigt een paar mensen uit en ik kom naar jou toe.
Je kan kiezen uit circa 10 voorbeelden. Op de foto een paar voorbeelden. De keuze is reuze! Deze kan je geheel namaken, of er toch een beetje je eigen draai aan geven. Speciale wensen kunnen vooraf doorgegeven worden. Denk dan bijvoorbeeld aan condoleance of geboorte kaarten. Een speciale kerst editie is ook het gehele jaar door te boeken.
Tijdens het kaartenbuffet maak je in principe 3 kaarten (of objecten/labelsetje). Wil je er meer maken dan kost dit € 2,= per kaart extra.
€ 15,= compleet voor de workshop, 3 kaarten en natuurlijk een aangeklede koffie/thee.