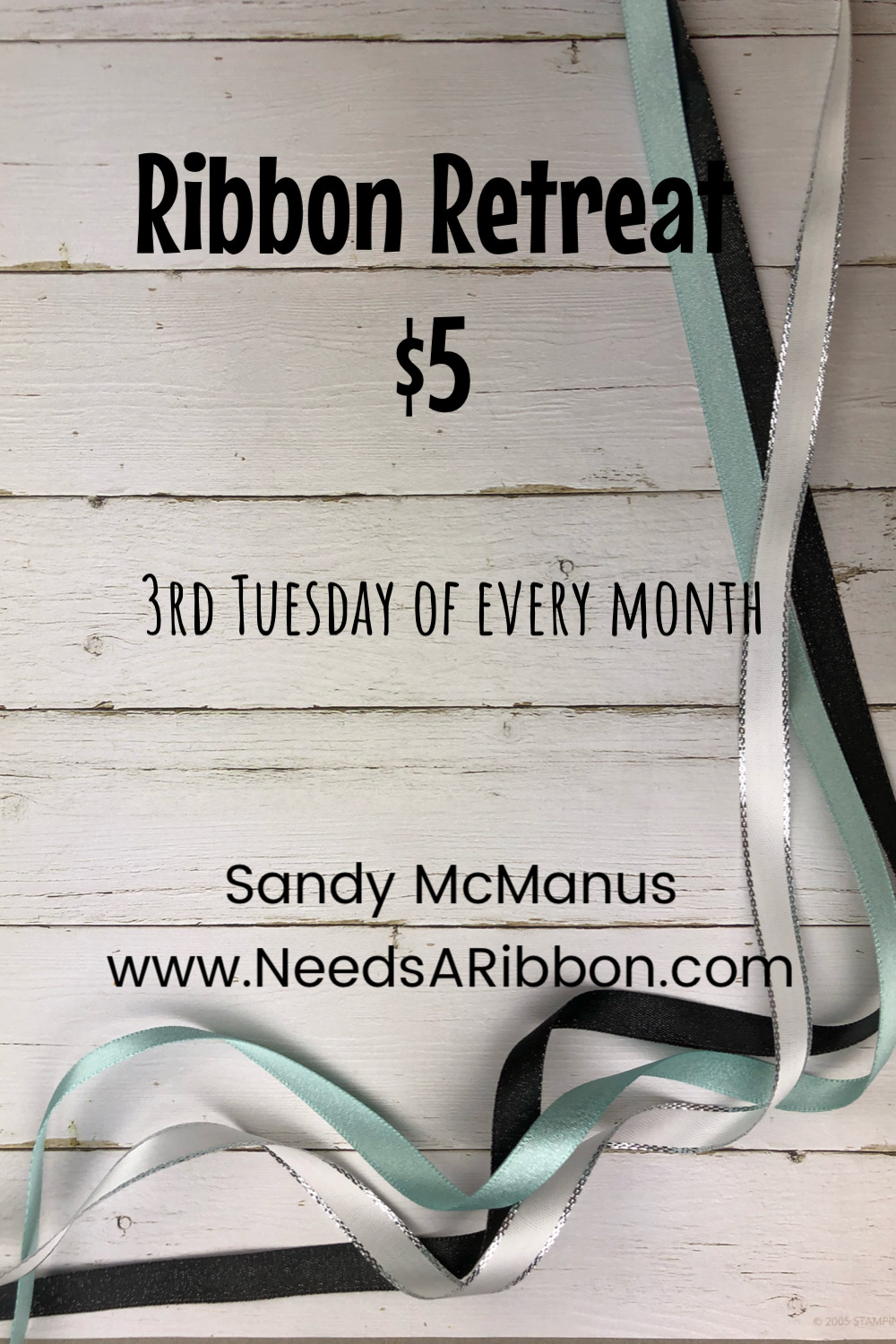 Date & Time:

December 10, 2019  

|

   02:00 PM  -  04:00 PM

Central Time (US & Canada)
Created By:
Sandy McManus
Ribbon Retreat
Ribbon Retreat (NEW)
$5 for any 2 cards.
4 choices each time.
2 sessions per month per retreat - day and evening
You will have 4 card styles to choose from. Choose 2. Two of the card styles will be carried forward to the following month. You will have the option to do them the following month, or choose to do the 2 new styles.
It's like a mini card buffet.
Free with a $30 order placed during event, not after event ends.
Event will be held the third Tuesday of every month, except December. 2-4 pm and 7-9 pm.
Also, if you finish the cards early, you will have time to play with other stamps and dies. Bring a few sheets of your own cardstock if you want to try some of my dies.
October 22, 2019, 2-4 pm
October 22, 2019, 7-9 pm
November 19, 2019, 2-4 pm
November 19, 2019, 7-9 pm
December 10, 2019, 2-4 pm
December 10, 2019, 7-9 pm

Respond to register via email