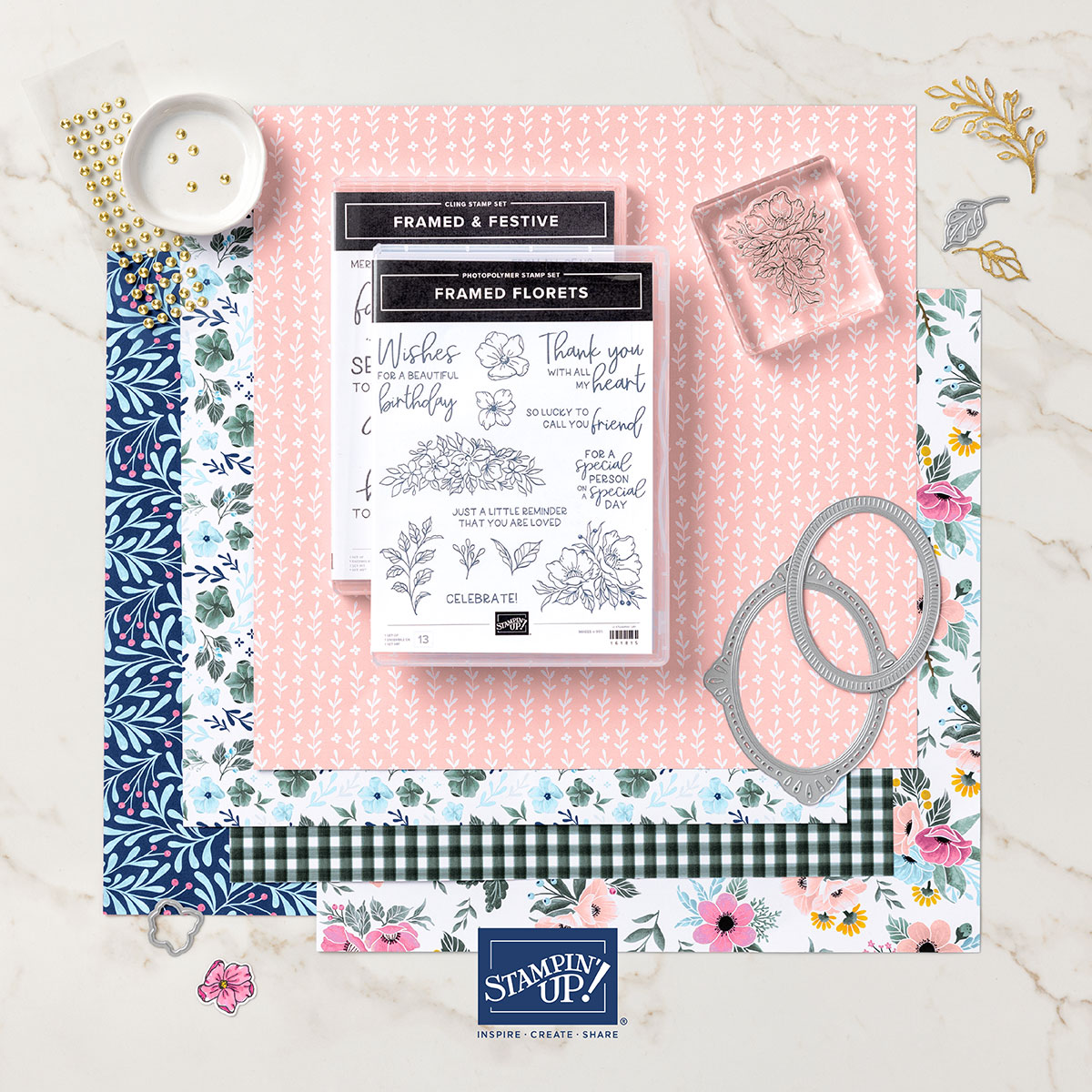 Date & Time:

November 01, 2022   All Day

Mountain Time (US & Canada)
Fitting Florets -- Get yours early!
CUSTOMER SALES PERIOD
1 November 2022–4 January 2023
Starting 1 November 2022, customers can order items from the Fitting Florets Collection. All items in the collection can be ordered separately. No limits apply during the customer sales period.
The following exclusive products are only available while supplies last:
Framed & Festive Cling Stamp Set (item 160888)
Fitting Florets Designer Series Paper (item 161814)
Gold Adhesive-Backed Swirls (item 161822)
The following will be available for purchase in the Mini Catalog starting January 2023:
Framed Florets Bundle (item 162407)
Framed Florets Photopolymer Stamp Set (item 161815)
Framed Florets Dies (item 160623)