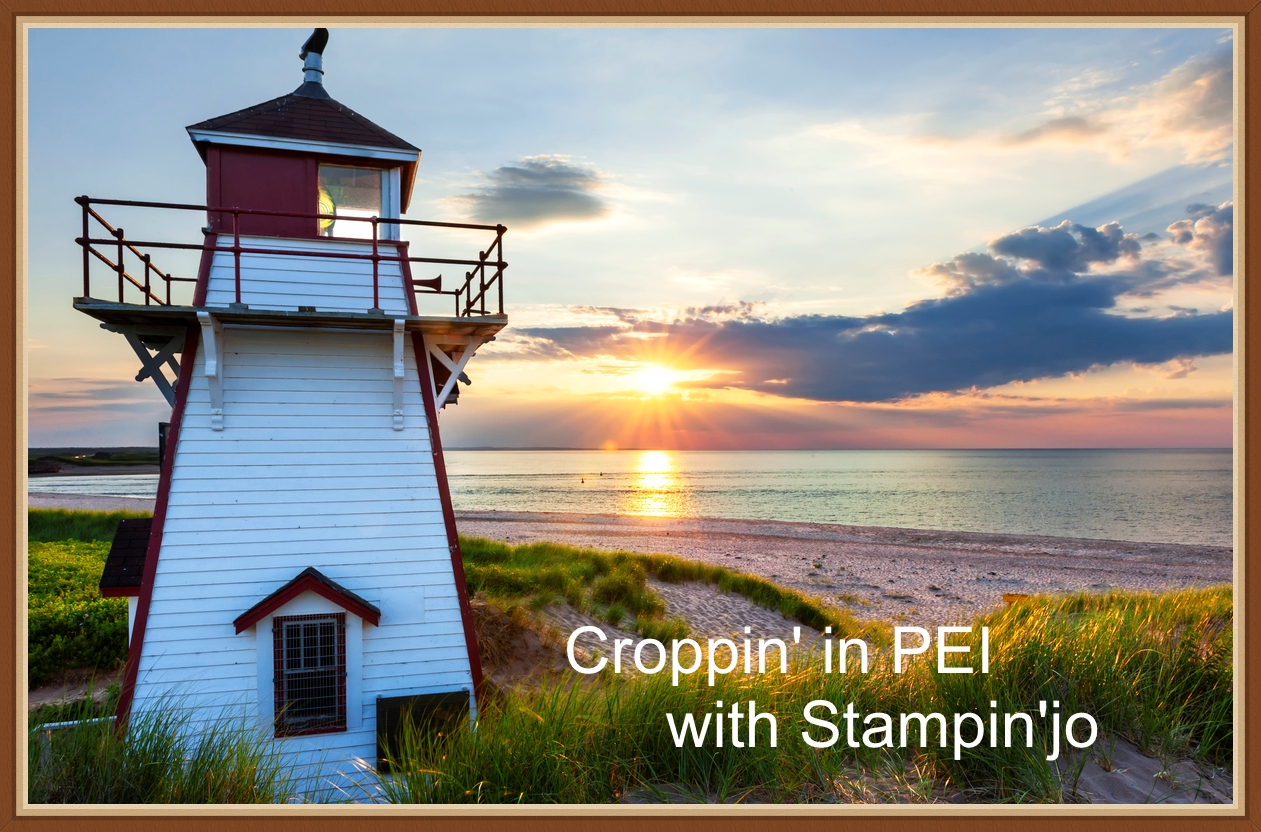 Date & Time:

November 08, 2019  

|

   07:00PM   November 09, 2019   09:00PM

Location

Cornwall Civic Centre

Address

29 Cornwall rd, Cornwall, PE
Croppin' in PEI
Come spend the weekend crafting with friends & get more than just a crop!

Friday Nov 8th from 7pm - Midnight
and Saturday from 9am -9pm
I've reserved the Cornwall Civic Centre for a fun crafting event with you for the Friday evening & all day Saturday, so you get to spend family time on Sunday!
If you'd like to stay in a hotel Friday night, there are a few options in the area as well as some Airbnb spots. I'll need to book one for myself & my friend who's coming with me, so if you need help, let me know!

Cost: $100 (up till Oct 23)
$110 from Oct 24th - 30th.
I am ordering the products for your goodie bags on this date. After this date, it will be too late for regular shipping, I will have to send an express shipment order for your kit, which is higher in shipping fees. So if you only register & pay after Oct 23rd up till Oct 30th, you will pay an extra $10 to help cover the late shipping fees.

Includes the following:
Goodie bag of Stampin'Up! Products valued at at least $80 ($65 retail value + tax & shipping)
Free class kit to create 2 Scrapbooking layouts (12''x 12'') and 4 cards/envelopes
Everyone is guaranteed to win a door prize (New Holiday catalogue products & other)
Lucky hand bingo games (we'll play at least 2 games between Friday night & Saturday)
Access to my Big Shots, dies, embossing folders, punches, stamp sets and ink pads!
Big table space
Your own copy of Stampin'Up!'s Annual & Holiday catalogues if you don't have one yet (great samples in these)
A sale table that will include retired products, adhesives, project kits & paper. (If you'd like to pre-order anything from the catalogue for me to bring with me, you can message me anytime, but shipping takes 2 weeks to get to me, so make sure you let me know early, or I can have it shipped straight to your house too!)
I will also offer optional classes for those who don't like packing a bunch of stuff and just prefer doing something already organized for them. Projects & prices will be sent to all attendees 2-3 weeks prior.
Please bring some kind of treat for the Snack table that we can all enjoy!
** No meals are included - please bring your own lunch and dinner, or there are many nearby restaurants to order in or take-out. We will have access to the fridge to keep beverages cold, but not opting for the kitchen access unless we have a big number of attendees who would be coming & wanting to use the kitchen. So I will update if this changes.
Limit of 30 spots available
I'm hoping to get at least 20 registrations or more, but will set a max to 30. This way, you can be sure to have lots of elbow room to scrap all weekend! :)

Payment:
I can only guarantee your spot once you've sent your full payment, so you can either mail me a cheque or you can send an E-Transfer to stampinjo@gmail.com

Cancellations:
Since there's a limited amount of registrations, there will be a No-Refund policy, unless I have to cancel for some reason.
But if you can't make it at the last minute, you can ask a friend to swing by to pick-up your goodie bag along with the Make'n take kits, and you will receive an email with the pictures of the projects we'll be making. Or if you can find someone to take your spot, I will send you a refund as soon as they pay for their registration, but make sure they mention it to me that they are taking your spot.:)

RSVP:
Please confirm your attendance by clicking on the RSVP button below. And once I receive your payment, you are in! Contact me to let me know if you are sitting with friends, so that I can be ready when planning the seating arrangements.

Can't wait to see you all!

Joanne Perry

Would you like to join my email list? If so, visit my website's home page and scroll down until you see the 'SIGN UP FOR MY NEWSLETTER' box and enter your email address.
And you can also join my Facebook Group too!