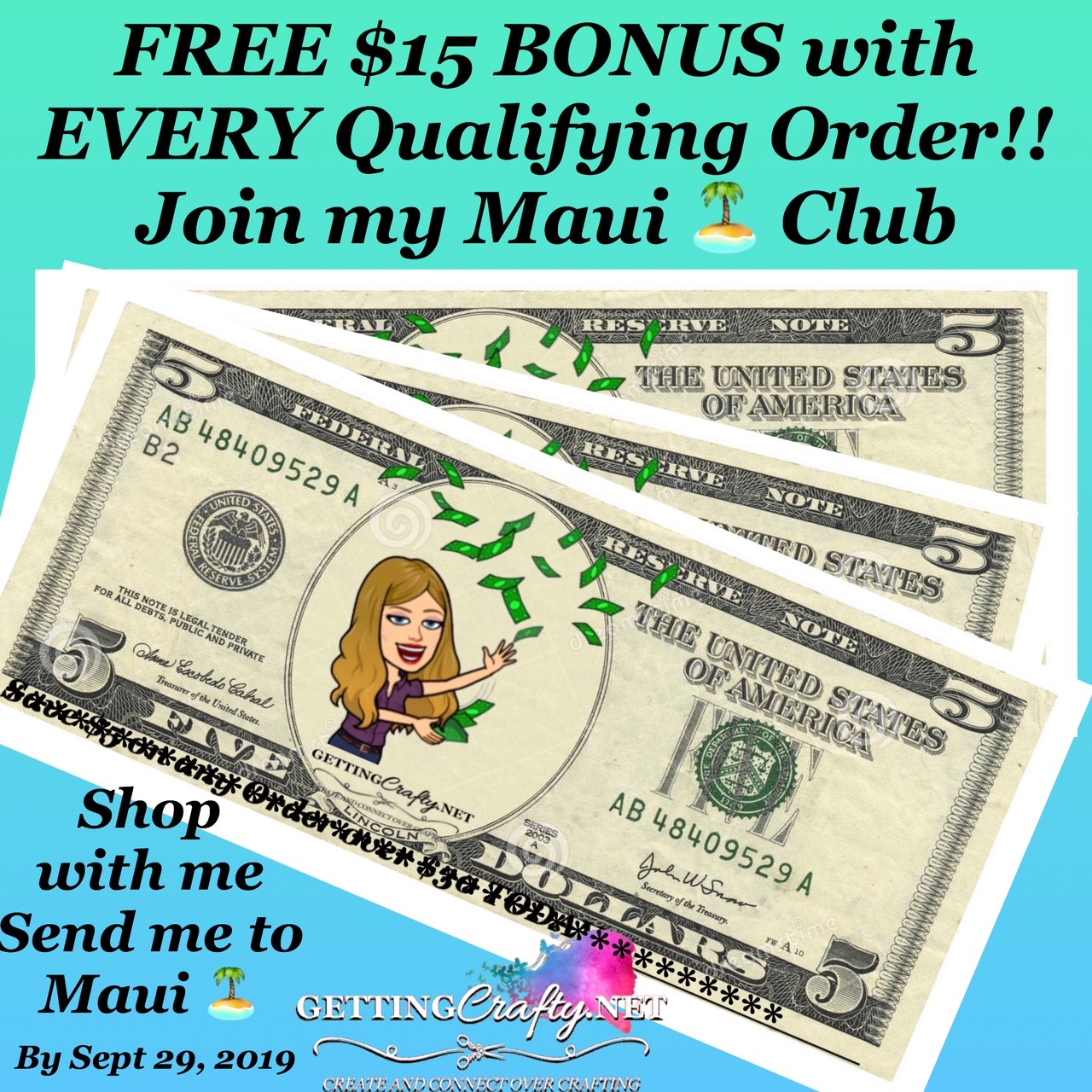 Date & Time:

September 18, 2019  

|

   04:00PM   September 29, 2019   05:00PM

Location

www.GettingCrafty.net
Created By:
Jamie Albanese
Maui Club
Join me in the MAUI Club…
Send my family and I to Maui.
I have until the END of September to Earn Maui for my family and I. I need YOUR Help, please. I am offering a BONUS $15 in Shopping with EVERY Qualified order of $100 – EVERY ORDER! I need some of YOU to Partner with me in this, if you would, please. I am Hosting ONE Maui Club and if we have enough participants YOU email Me, by September 29th, your BONUS $15 in Items of YOUR Choice. SHOP with me ONLINE.
Use this Hostess Code at Check Out ( D7N9UM2R ) and I will CLOSE this Party Out that evening, adding your FREE ITEMS in it with a THANK YOU Bonus from ME to YOU!