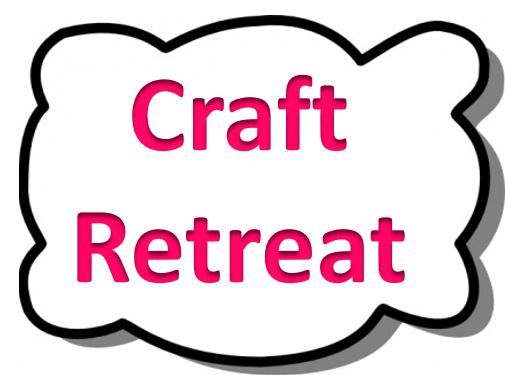 Date & Time:

October 25, 2019  

|

   09:00AM   October 27, 2019   05:00PM

Address

2131 West I-20 Grand Prairie, TX 75052
Created By:
Yolanda Nixon
Weekend Getaway Retreat!
I'm excited to be hosting my first 3-day retreat. This is going to be a weekend full of fun and crafting. You can relax, craft and just enjoy your time with friends.
Starts Friday, October 25 at 9 am – Ends on Sunday, October 27 at 5 pm
Stampin' retreat will be held at the La Quinta Inn & Suites!
Click to
view this wonderful facility
!
The crop room is open Friday at 9 am through Sunday at 5 pm. Each attendee will enjoy their own table and have access to electrical outlets, tool stations and the convenience of shopping in my on-site stores. Need a break from crafting? Relax on the outdoor patio, take a nap in your room, take advantage of the Fitness Center or enjoy the beautiful outdoor pool & spa! Wanna stretch your legs? Take a trip to the Grand Prairie Outlet Mall, only a mile from our location plus other shopping in the area.
The retreat includes:
Your own cropping table
Use of my Stampin' Up! stamps, ink, punches, and dies/folders
Meals (Breakfast will be provided by the hotel for hotel guests only)
$50 goody bag
Gifts
Games/Chance to win prizes
A fun weekend to work on anything you want - cardmaking, scrapbooking, sewing, reading, et
Retreat Pricing:
Pricing includes, full crop activities, 8 make and takes and BINGO on Saturday night!! Deadline to register is 10/18/29.
Retreat fee - $200 per person (for all three days) OR
$60 for Friday, $80 for Saturday (includes Bingo) and $60 for Sunday
Hotel Pricing:
Overnight accommodations for 2 nights, Friday and Saturday, are separate from the retreat rate. Book your accommodations at LQ.com – promo code CGSCRP. Deadline for the promo code is 09/27/19. Reserve now and you can cancel later if needed.
Guest rooms will be double queen beds/or a king bed if you would like to have the room to yourself.
Single occupancy – 1 King bed - $95 per night (plus tax)
Double occupancy – 2 Double beds - $109 per night (plus tax)
4 Friends in a Room: $27.25 per person/per night
3 Friends in a Room: $36.34 per person/per night
2 Friends in a Room: $54.5 per person/per night
Peaceful Slumber, just you in a room: $95/per night
More info
:
There are drink holders and trash cans at each table. We do not have lamps (the crop room is very well lit).
Massage services are available on Saturday. The therapist requires a minimum of 4 total hours. The cost is $40 for a 1/2 hour and $70 for 1 hour (she does require cash).
Check in is 9:00 am Friday.
Check out is 5:00 Sunday.
We provide coffee, fresh sweet tea, unsweet tea, and lemonade during your stay. Cold soft drinks and bottled water are available for purchase from the hotel.
There is a microwave available for guests to use. As a courtesy we ask each guest to consider the needs of others when deciding which items to microwave.
The group will need to provide their own paper goods and plastic ware for meals not provided by the retreat.
There is an ice machine in the hotel for guest use for their beverages. If needed, you can bring coolers or other equipment which require ice.
Meal schedule: Friday: Lunch 1:00 pm, Snack 4:00 pm. Dinner: 6:30 pm. Saturday: Breakfast: 8:00 to 9:30 am (for Friday night guests). Lunch: 1:00 pm. Snack 4:00 pm. Dinner: 6:30 pm Sunday: Breakfast: 8:00 to 9:30 am (for Saturday night guests). Lunch: 1:00 pm.
The Inn is located in South Grand Prairie, on I-20. (Exit Great Southwest) next to Walmart on the south side of the highway and convenient to many restaurants, Michaels, Ikea, etc.
Reminders: I can't guarantee seating with friends. Please add as a note on your registration form if you would like to sit with friends.
Thanks!!!